Story
Positive vibes can create equal gender opportunities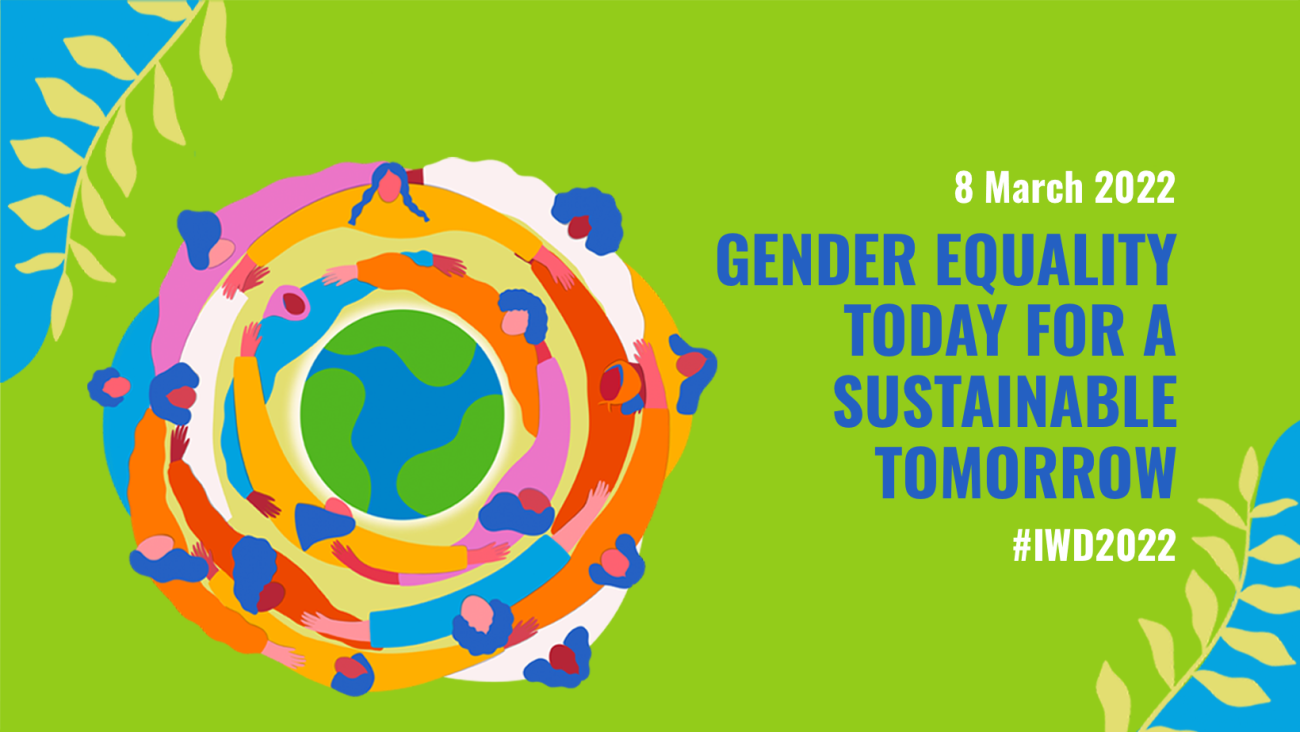 Equal Playing Field Grounds for Excellence
Kirkuk, Iraq – In 2015, The United Nations adopted 17 Sustainable Development Goals, with Goal No. 5 focusing on gender equality to empower all women and girls. Fa'iza, who heads a school in Kirkuk, Awezan, a victim-turned-advocate, and Ali, a male champion of women's rights, are living testimony of the societal gains that can be achieved when living and working in an environment where women and men enjoy their rights and opportunities.
"I believe that women and men are on a weighing scale … if no side rises above the other, then it is a scale of fairness," says Mrs. Fa'iza Hussein Ali al-Kakaiee, head of the Babagurgur Institution for private sector education in Kirkuk. She explains the difficulties she has experienced in a male-dominated sector but credits a good part of her success to the support she has received from the male family members and colleagues she has met in her career.
"My journey was long and difficult, but beautiful. Difficult because of some of the obstacles I faced to start such an important institution," Fa'iza said in a recent interview.
Fa'iza recalled how she had to sell some of her property to finance the Babagurgur project and work round the clock with contractors to finish the building so that she could launch it within the expected time. "It was a strenuous time in my life, but I succeeded in not only establishing the school but expanding it," she added with a confident smile.
Her husband, Ismail Mohammed Salih al-Kakaiee, also a founding member of Babagurgur, expressed faith in his wife's ability to excel in her leadership role. "I find Fa'iza to be a confident and progressive woman, and I fully supported her to succeed in her mission. She has held the family name in high esteem and is an important woman in our community and in my life."
Like Fa'iza's husband, Dr. Jihad Abdullah Ridha (right), the Principal at Babagurgur, has also been a lifeline exuding positive vibes to support Fa'iza run the school and ensure that hundreds of girls and boys are empowered equally through education according to the Education 2030 Agenda approach.
Activism to Counter Violence Against Women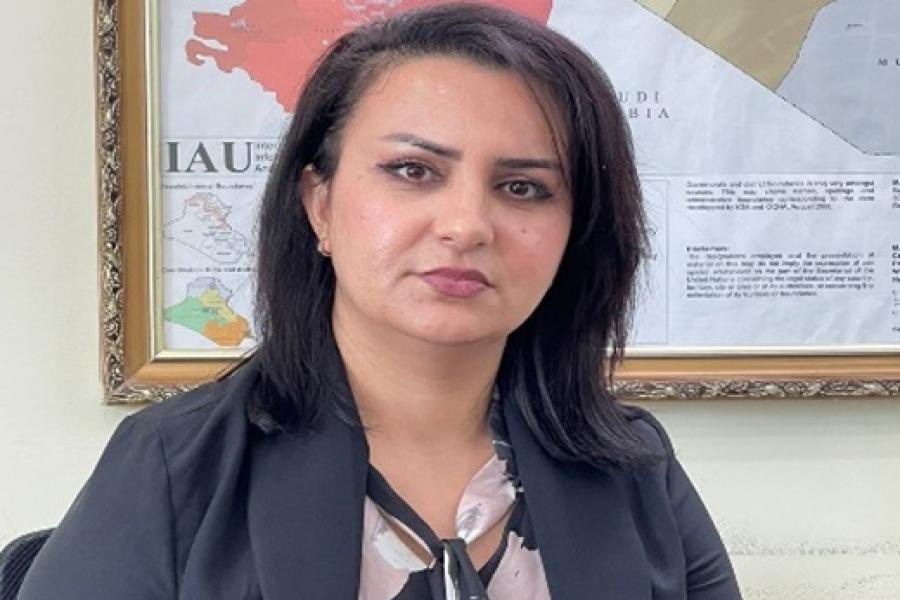 Awezan Nuri Hakim, a writer who is the Deputy Head of Pena Center NGO for combating violence against women in Kirkuk, is a survivor of gender-based violence (GBV) and abuse, subjected to early marriage. It thus come as no surprise that Awezan is actively involved in the fight against GBV, aiming to provide a safe and equal space for Iraqi women to develop.                                                                                                
With 15 years of experience, Awezan likens gender-based violence to a cancer that limits women's progress. The lack of proper enforcement of the rule of law to deter potential perpetrators is the very reason why some Iraqi women can still not make their own life choices and are subjected to different forms of violence and unequal treatment in society.
"If we want to have a healthy society we need to start at the level of families, then the legislative and government institutions. All stakeholders should be involved in preventing violence," she said.
Male Champions of Women's Rights
Ali Hmoud Ali Atwan (right) advocates for the prevention and redress of gender-based violence cases. He works closely with Surood Ahmed (left), who heads the Kirkuk sub-office of the Iraqi NGO Al-Amal Association. Ms. Ahmed, who has 17 years of experience in working on addressing gender-based violence in Iraq, said: "The mentality of the youth on gender issues is beginning to change in a positive direction and we now see for example, men advocating for girls to stay in school." But on issues of security for women in Kirkuk, Surood hopes for the Ministry of Interior to increase the number of female police officers so that women can safely lodge their complaints.  
In 2021, the Iraqi Al-Amal Association started to focus on using male champions of women's rights and gender equality to enlighten men, especially youth about the importance of promoting and protecting women's rights.  Ali is one of such male models who facilitates the positive awareness sessions.
Describing the impact of their awareness engagement, he said: "We are building a generation that accepts women's participation in different fields of work. We also focus on educating women on legal rights to enable them understand how to seek justice."
Indeed, as Fa'iza starkly puts it: "A woman can achieve anything she sets her mind to do if she believes in herself."
===
Translations by  Rashwan Salih, Mohamed Altaheri and Harith Alobaidi (UNAMI PIO)
Written by
UN entities involved in this initiative
UNAMI
UN Assistance Mission for Iraq