Press Release
UN-Habitat Iraq signs Memorandum of Understanding with Muthana Governorate under the patronage of the Minister of Construction, Housing, Municipalities and Public Works
17 May 2022
15 May 2022 Under the patronage of H.E. the Minister of Construction and Housing/Ms. Nazanin Muhammad Wasu, represented by the Head of Housing Depoartment /Mr. Haider Al-Mayali, and attendance of the Regional Representative of the United Nations Human Settlements Programme for the Arab States/Dr. Erfan Ali, UN-Habitat Head of Programme/Mr. Wael Al-Ashhab, the Representatives of the Muthanna Governorate in the Iraqi Parliament: Mr. Abdulabbas Khadir, Mr. Muhammad Rasoul, as well as representing the Scientific and Academic side of the Governorate/Dr. Hussein Karim/Head of the Advisory Bureaus of Muthanna University/Dr. Hussein Youssef/Head of Civil Engineering Department at Muthanna University and First Deputy Governor of Muthanna in-charge of the Housing Development portfolio in Muthanna Mr. Sami Nima Al-Hassani, Director of Muthanna Housing Department, Chairman of the Urban Planning Council, Mr. Bashar Fadel, Associate Director, Expert Engineer Abdullah Karim, and Vice-President of the Urban Planning Council, Mr. Safaa Jassim.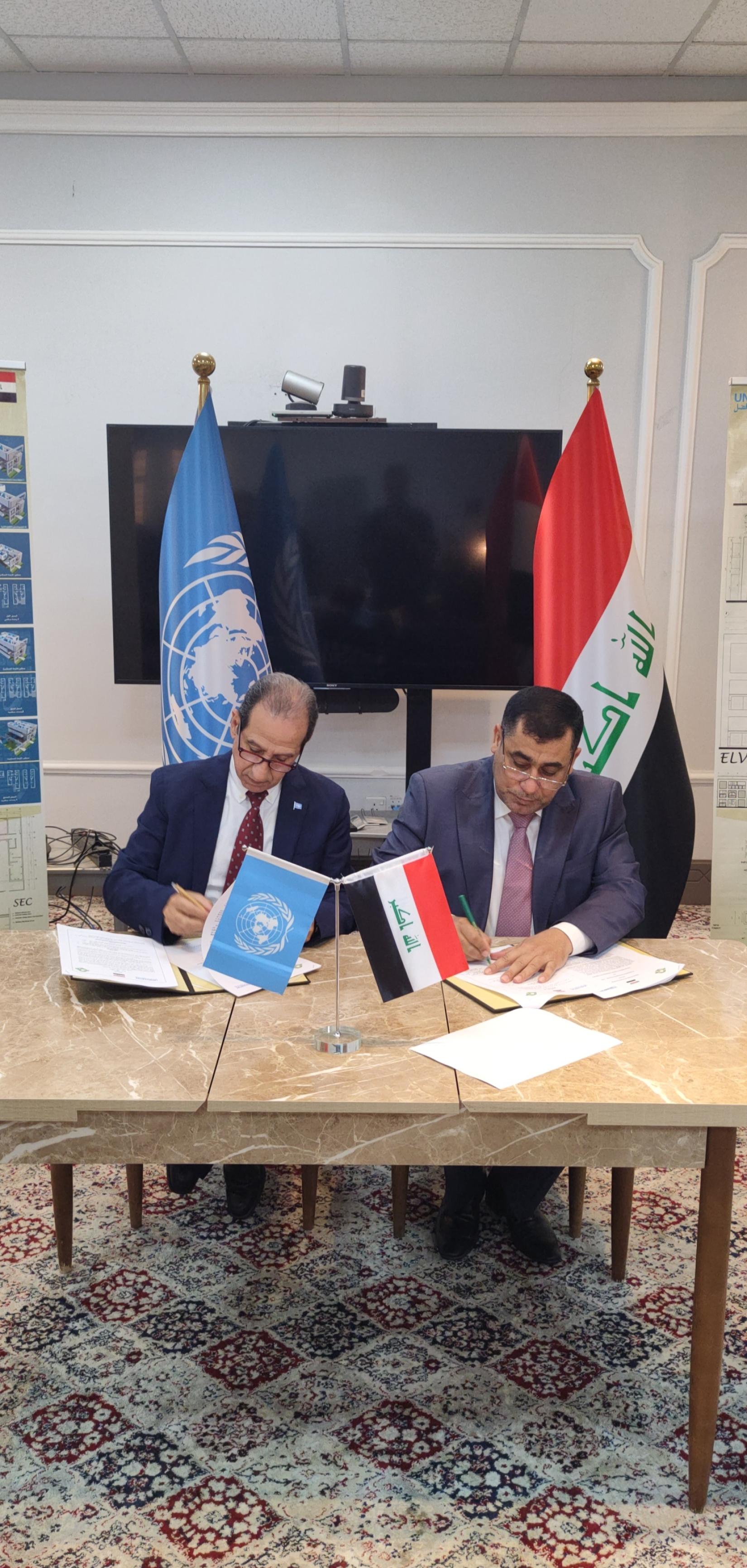 The First Deputy of Governor of Muthanna, signed with the Head of United Nations Human Settlements Programme/Iraq (UN-Habitat), a Memorandum of Understanding for  the implementation of the Housing Development Strategy road map through developing pilot projects in Muthana Governorate.
The MOU will guide  the implementing of the recommendations agreed upon during the Cairo Conference held 30-31 August 2021 organised by UN-Habitat Regional Office, on the operationalization of the Housing Strategey in Iraq, and  the implementation of the  proposed road map for urban development and investment in housing sector in Muthana Governorate, that was prepared by Muthana Houisng Department, Urban Planning Council with the support of UN-Habitat and Muthana University.
UN entities involved in this initiative
UN-Habitat
United Nations Human Settlements Programme