Press Release
UN Envoy Kubiš Condemns Terrorist Gun Attack and Suicide Bombing Targeting Civilians in Baghdad
28 November 2017
Baghdad, 28 November 2017 – The Special Representative of the United Nations Secretary-General (SRSG) for Iraq, Mr. Ján Kubiš, strongly condemns the "cowardly" terrorist gun attack and suicide bombing which left dozens of civilian casualties in the southeastern Nahrawan district of Baghdad on the night of Monday 27 November 2017.
Mr. Kubiš expresses his deepest condolences to the bereaved families and to the Government and people of Iraq. He wishes a speedy recovery for those injured.
"Despite defeats at the hands of the Iraqi security forces, the Daesh terrorist group remains a potent force, and Iraqis need to remain vigilant in the coming period," Mr. Kubiš said.
"The terrorists' cowardly acts to stoke fear among Iraqis who are about to relish the imminent total victory over terrorism will not succeed. With their unity, strength and determination, Iraqis will deliver the knockout blow to the terrorists soon."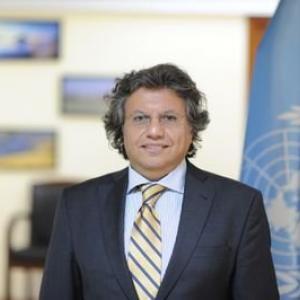 Samir Ghattas
UNAMI
Director of Public Information/Spokesperson United Nations Assistance Mission for Iraq
UN entities involved in this initiative
UNAMI
UN Assistance Mission for Iraq