Story
Addressing the needs and rights of Yazidi women survivors to ease their suffering and instill in them hope
Several years after they were freed from ISIL/Da'esh captivity, more than 400 women survivors are still lingering in IDP camps, struggling to rebuild their lives. They dream of a better future for themselves and their families, and are seeking justice in a society that respects their rights and ensures there is space for them to excel.
Those Yazidi women survivors are not forgotten, and addressing their needs and rights, and helping them achieve their dreams is one way to ease their suffering and instill in them hope.
Some of those survivors had the opportunity to share their concerns and dreams at a workshop in Duhok on 31 October 2022, organized by  the United Nations Assistance Mission for Iraq (UNAMI) in partnership with the Consulate of the Republic of Korea, together with Kvinna till Kvinna, @emmaorganization, @dak4women and Joint Help for Kurdistan. The one-day workshop aimed to develop a long-term vision and roadmap to address the women's needs and rights.
Annette Lyth, UNAMI's Senior Women's Protection Advisor, shared with the survivors some inspiring initiatives driven by women survivors of sexual violence across the world, from Rwanda to the former Yugoslavia, Nepal and Ukraine. She also outlined the articles of Security Council Resolution 1325 on Women, Peace and Security, engaging with the participants in a lively discussion.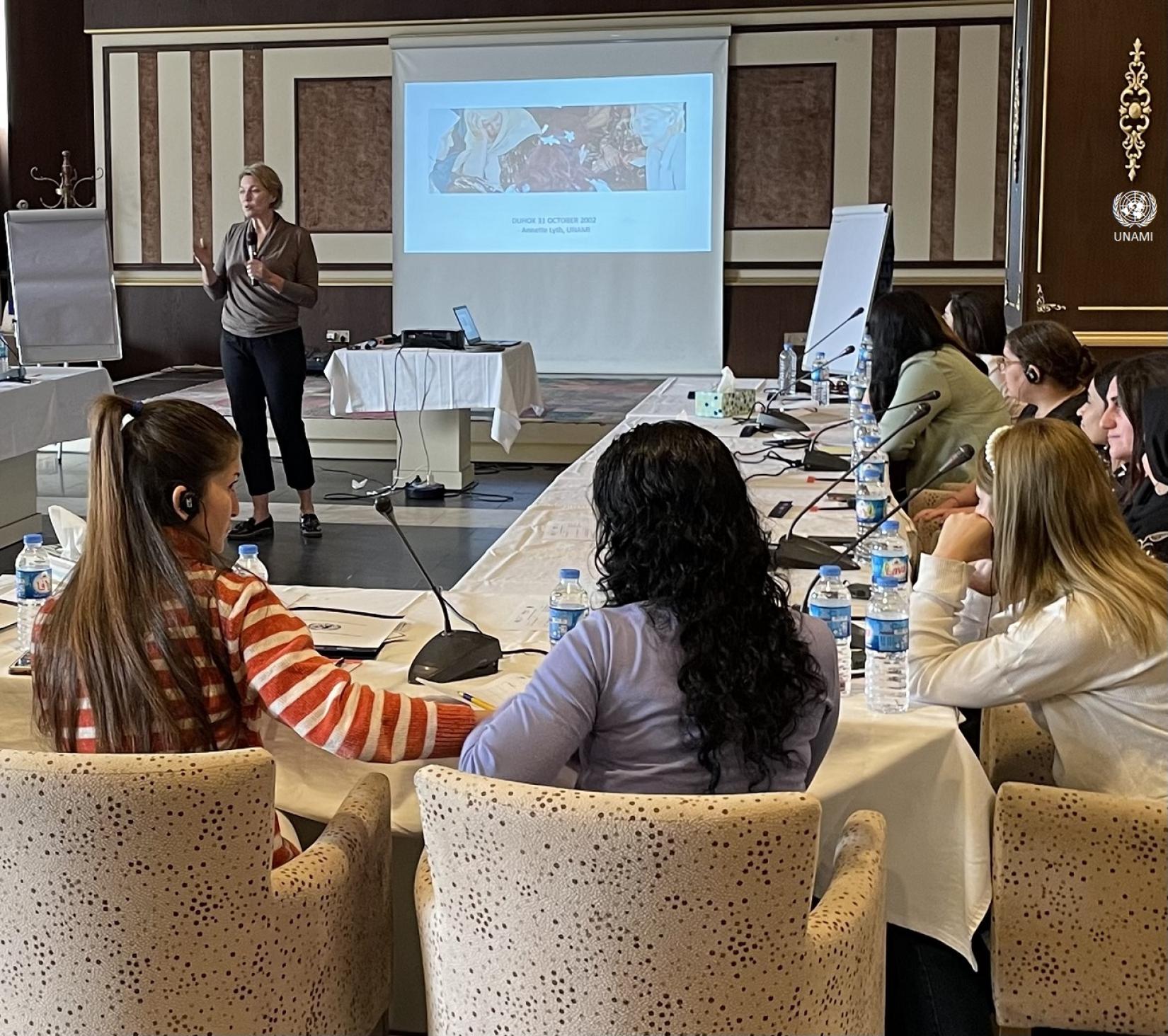 Participants raised their most immediate needs, ranging from psychological and physical health support, better living conditions such as moving from camp tents to permanent housing, job opportunities, daycare for their children, to literacy and educational courses. Some also emphasised their wish to return to school to obtain their high school diploma and pursue higher education. "Survivors should get their rights and justice without discrimination", said one.
Participants also mentioned how they can nurture their strengths and skills, build upon it to generate their own income and be financially independent. Two sisters explained that they were skilled in baking pastries and wished to open a business that sells home-made sweets. Another participant said that she would like to start a daycare centre because she has the ability to tend to children.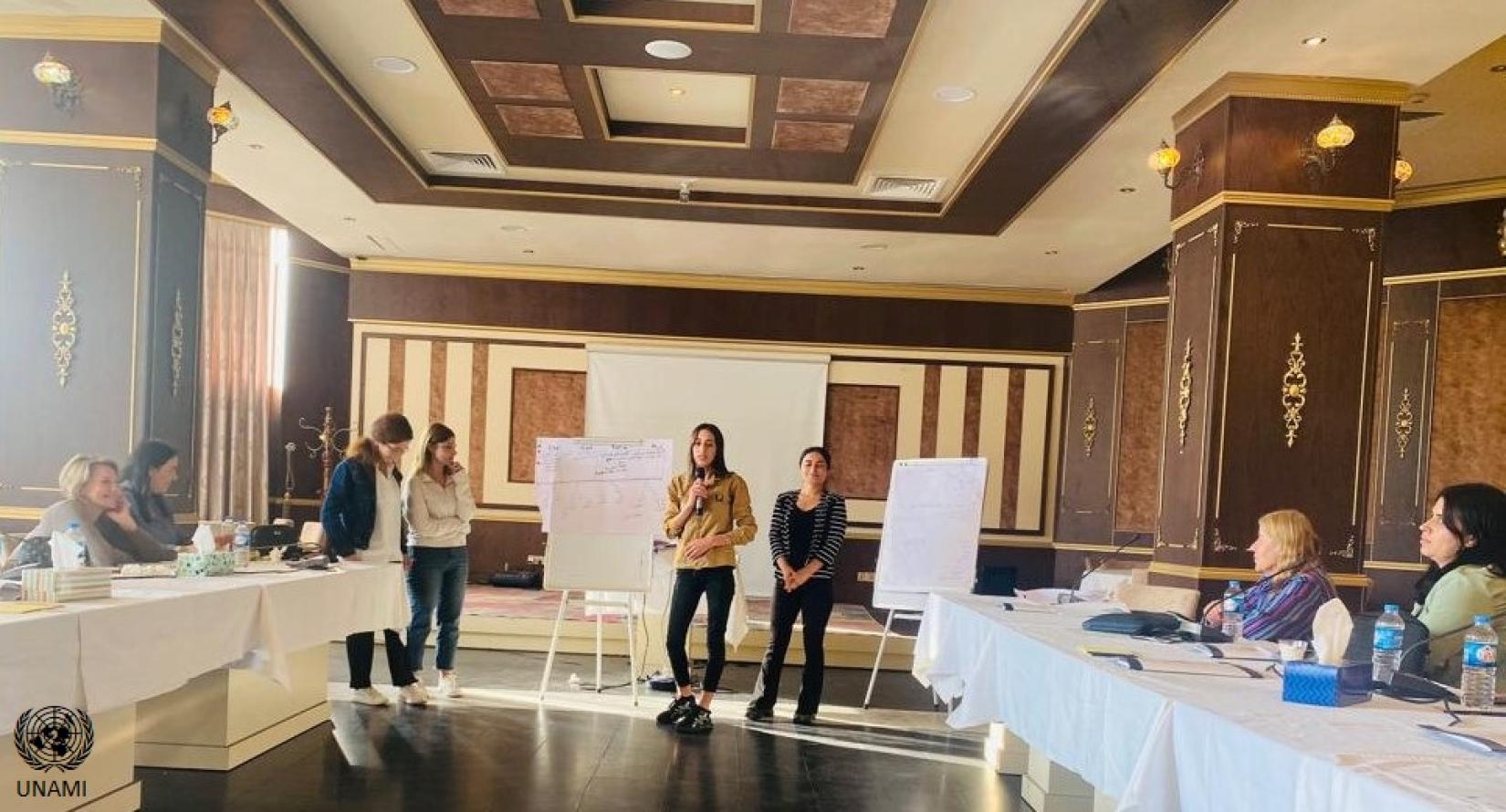 Other skills and capacities identified included raising awareness among peers and communities about women's rights and advocate for these rights as well as on the issue of missing persons. "My dream is to become a lawyer because I know the suffering of survivors and I want to protect their rights; I want to prevent the rights of women and girls being stolen", said one.  "My dream is to learn how to read and write so that I can write novels. I want to write so that the voice of [our] people will be heard all over the world and restore their rights."
Ms. Lyth encouraged the women to work with other survivors in the camps and develop their ideas together. "Their activism and determination is certain to make their dreams come true", she said, adding that UNAMI will continue to work with the Kvinna till Kvinna, Emma Organization, Dak and Joint Help for Kurdistan for the implementation of the ideas generated by the participants. UNAMI stands with survivors.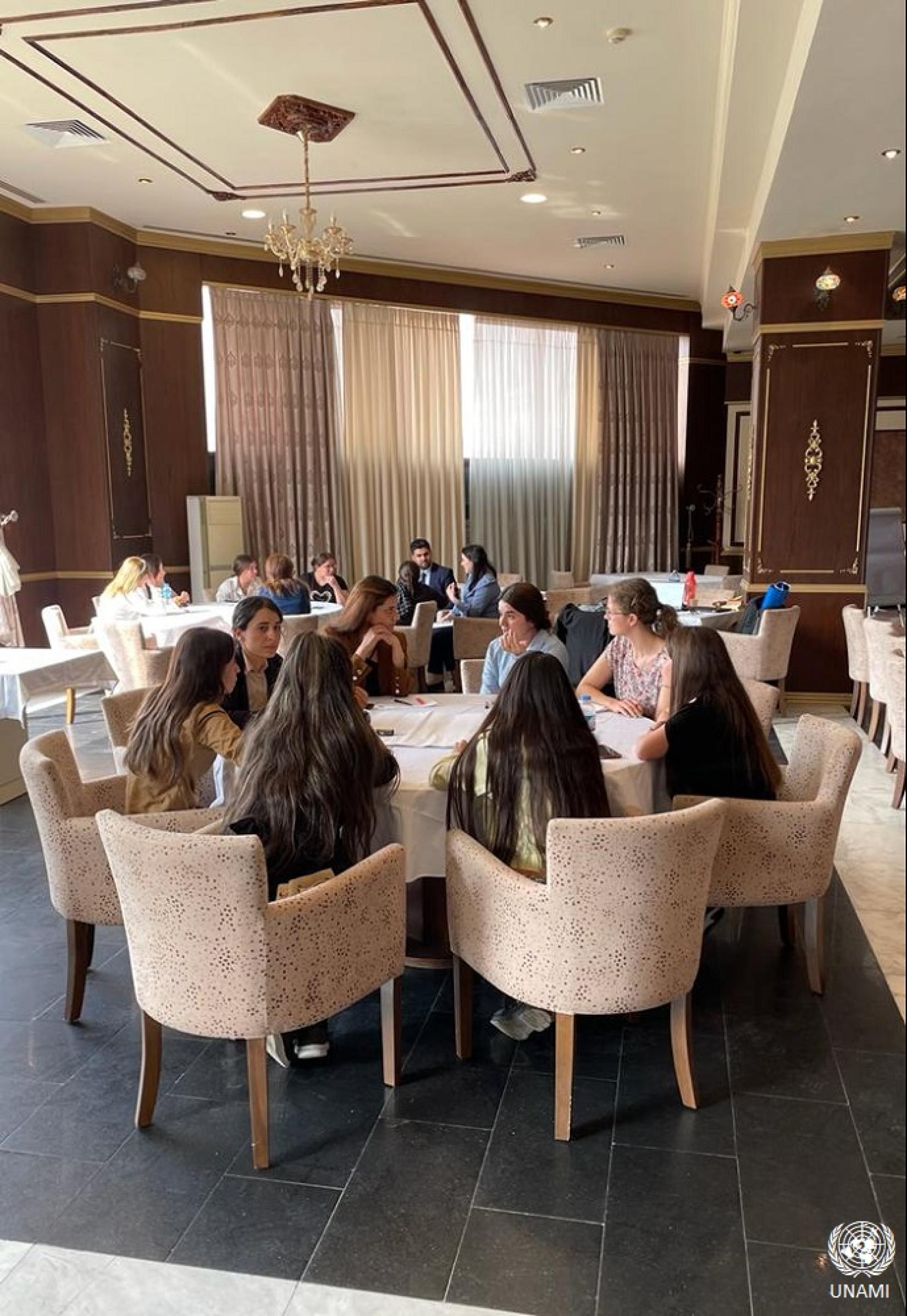 UN entities involved in this initiative
UNAMI
UN Assistance Mission for Iraq