Press Release
The Government of Denmark continues its support to explosive hazards management activities in Iraq
18 January 2023
Baghdad, 18 January 2023 – The United Nations Mine Action Service (UNMAS) in Iraq welcomes an additional contribution of DKK 14,000,000 (over USD 2,000,000) from the Government of Denmark, which will assist the Government of Iraq in reducing the threat of explosive ordnance impacting civilians and support the development of a sustainable, well-coordinated national mine action sector.
Following decades of war and conflict, Iraq is one of the world's most explosive ordnance-contaminated countries. As of December 2022, there were approximately 2,236 square kilometers of contaminated areas across Iraq. Since 2014, millions of Iraqis have been displaced, and nearly 1.2 million of them remain internally displaced.
The generous contribution from the Government of Denmark will advance UNMAS efforts to facilitate the safe, dignified, and voluntary return of displaced communities and enable rehabilitation and reconstruction efforts to proceed through the ongoing clearance of explosive ordnance in contaminated areas.
Furthermore, this contribution will be used to enhance a nationally led and implemented mine action response. UNMAS delivers and initiates capacity enhancement, such as training and technical advice, as well as gender mainstreaming initiatives, for national authorities to further increase the Iraqi national clearance capacity in line with national and international mine action standards. This contribution also supports the strengthening of governmental mine action coordination mechanisms and improved decision-making.
The national capacity enhancement is supported through a partnership model that brings together international mine action NGOs with local NGOs, which work to build the sustainable mine action response in Iraq.
On the occasion of Danish's contribution, Mr. Christian Thorning, the Danish Ambassador to Iraq, explained: "I am very pleased that Denmark once again has contributed to the important work of UNMAS. Mine action is vital for protection of civilians, as well as being critical in releasing land for productive use and enable returnees to gain a livelihood. For Denmark, contributing to peace and stability in Iraq remains a high priority."
"Denmark has been an indispensable contributor to the UNMAS Iraq programme since it was first deployed. This new contribution will assist the Government of Iraq in protecting vulnerable communities from the menace posed by explosive ordnance and will support safe and dignified returns of IDPs. In furtherance, it will allow UNMAS to continue its capacity enhancement efforts in support of national actors and aimed at developing the national capacity," said Pehr Lodhammar, UNMAS Chief Mine Action Programme.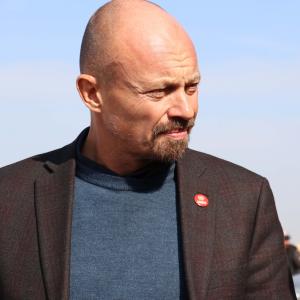 Pehr Lodhammar
UNMAS
Chief Mine Action Programme
Mr. Pehr Lodhammar is the Chief Mine Action Programme in Iraq, managing all international and national staff in the program, in addition to donor relations and resource mobilization. As a key advocate for the mine action sector in Iraq, he is often involved with coordination with the highest levels of the Iraqi government, and represents UNMAS at international venues and conferences. Mr. Lodhammar holds a Master's Degree in International Cooperation and Humanitarian Aid, and has more than 31 years of military and humanitarian mine action experience.
UN entities involved in this initiative
UNMAS
United Nations Mine Action Service