Press Release
Almost 12,000 children participate in the first-ever Grade 4 National Mathematics and Science Assessment Report in Federal Iraq
01 February 2023
The assessment report, launched today by the Ministry of Education of the Federal Government of Iraq and UNICEF, and funded by Germany, covered the 15 Governorates in Federal Iraq.

BAGHDAD, 1 February 2023. – Today, UNICEF and the Ministry of Education (MoE) of the Federal Government of Iraq launched the first-ever Grade 4 National Mathematics and Science Assessment Report. Financed by the German Government through the KfW Development Bank, the report aimed at assessing the quality of education in Grade 4, providing disaggregated data for improved evidence-based planning and budgeting for the education sector. 
This assessment was conducted by MoE with technical support from UNICEF and Cambridge Education – Mott Mac Donald. 
The sample covered 11,966 Grade 4 students, including 6,138 girls in 320 schools, across the 15 governorates of Federal Iraq. To better understand the effects of learning and teaching, the assessment also included a set of questionnaires provided to Grade 4 mathematics and science teachers, their supervisors and school principals of the 320 targeted schools. The assessment report highlighted key achievements in education, yet some gaps still remain. 
"UNICEF commends the Ministry of Education for prioritizing this assessment to better inform the education sector decision-making and planning," said Ms. Sheema SenGupta, UNICEF Representative in Iraq. "This assessment is the first step to ensuring quality education for every child in Iraq, which UNICEF is committed to supporting the Government to achieve."
In Iraq, an estimated 2 million children are out of school. Decades of conflict, poverty, and under-investment have undermined what used to be one of the most robust education systems in the Middle East.
Key findings of the assessment showed that out of the 5,959 students who participated in the mathematics assessment, only 39.5 per cent of students passed, with girls scoring slightly higher than boys, 17.5 per cent and 17 per cent respectively, while 5 per cent did not state their gender. As for the science test, a total of 6,007 students participated, and only 34.1 per cent of students passed. Boys scored higher than girls, 17.4 and 16.7 per cent respectively. Students in both subjects who were taught by teachers aged 50 years and above, scored highest. Findings also showed that students' reading skills and application of math and science concepts need strengthening.
The math and science tests consisted of two models each, where one-quarter of the questions were based on an international assessment tool - The Trends in International Mathematics and Science Study (TIMSS). The ministry has committed to participating in the Grade 4 – TIMSS 2023 global assessment.
The assessment proposes a set of recommendations for students, including improving the quality of teaching and learning through the use of modern teaching aids and enhancing the reading and comprehension skills of students. The MoE will systematically assess students' learning outcomes by conducting national assessments of other grades.
ABOUT UNICEF
UNICEF works in some of the world's toughest places, to reach the world's most disadvantaged children. Across 190 countries and territories, we work for every child, everywhere, to build a better world for everyone. For more information about UNICEF and its work for children, visit www.unicef.org
Follow UNICEF Iraq on our website,  Instagram, Twitter and Facebook.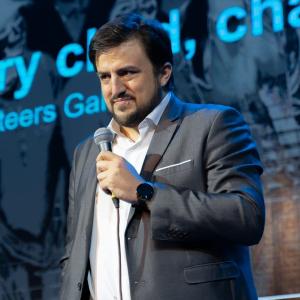 Miguel Mateos Muñoz
UNICEF
Chief of Communication – UNICEF Iraq
UN entities involved in this initiative
UNICEF
United Nations Children's Fund