Press Release
FAO Iraq Empowers Seed Producers and Multiplication Staff with Innovative Training Workshop
03 March 2023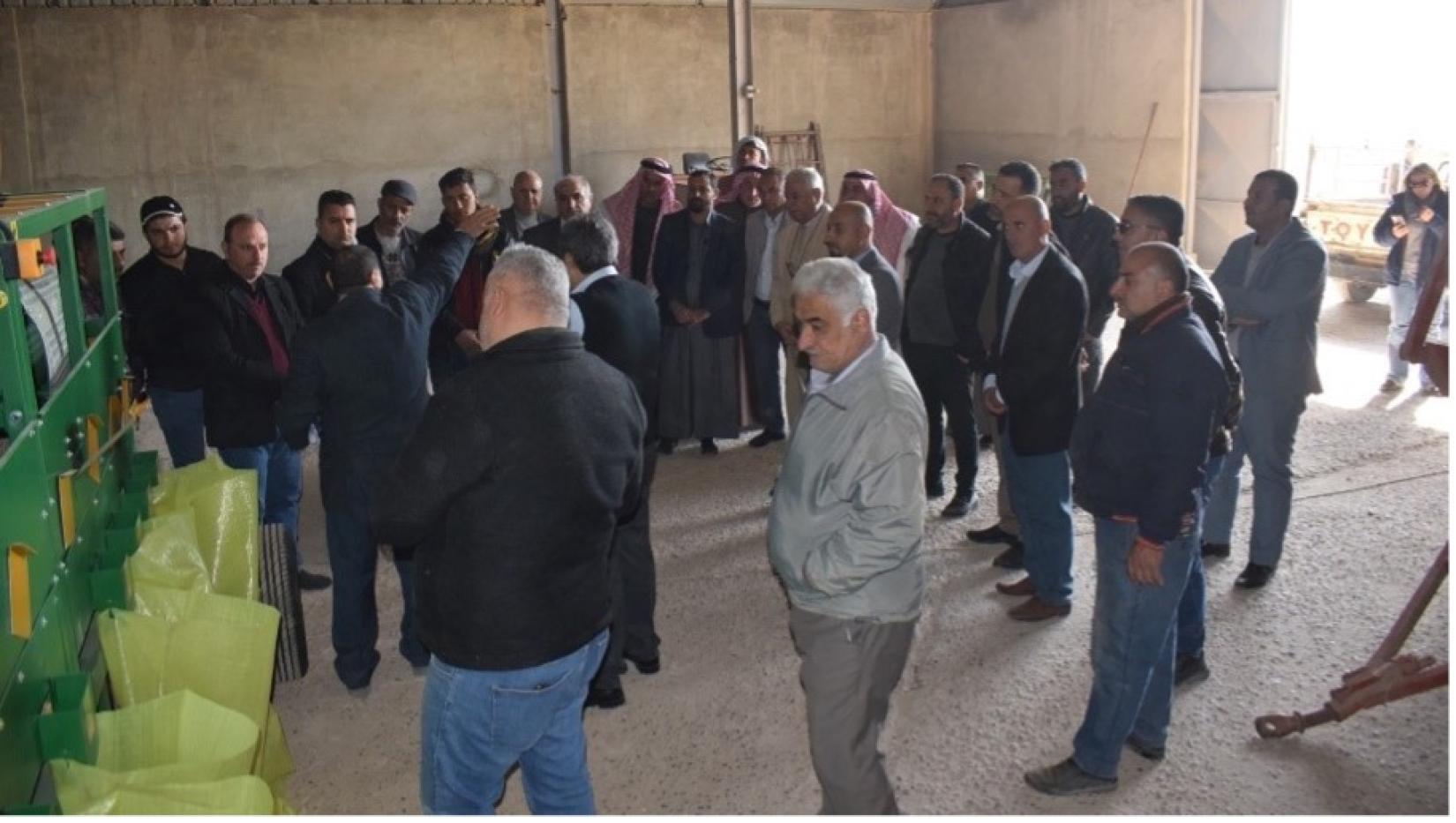 Nineveh, Iraq, 20 February 2023 - The Food and Agriculture Organization of the United Nations (FAO) in Iraq recently conducted a training workshop in collaboration with engineers. The workshop focused on the operation and maintenance of field seed cleaners' plant, which were provided by FAO under a European Union-funded project. The project aims to boost the production of high-quality seeds and contribute to the development of the seed production industry in Iraq.
The training was attended by several seed producers and agriculture seed multiplication staff, who were eager to learn more about the innovative technology and techniques for producing high-quality seeds. The workshop covered a range of topics, including the latest best practices for seed cleaning, grading, treatment and storage. Participants were also given hands-on practical experience, allowing them to develop the skills needed to operate and maintain the equipment effectively.
FAO Iraq is committed to promoting sustainable agriculture and food security, and this training workshop is just one example of our efforts to support the growth of the seed production industry in the region. We are grateful to our partners and colleagues for their collaboration in making this workshop a success, and we look forward to continuing to work together to achieve our common goals.
UN entities involved in this initiative
FAO
Food and Agriculture Organization of the United Nations