Press Release
Plans Launched for the Prevention of Violent Extremism in Mosul and Tel Afar
08 March 2023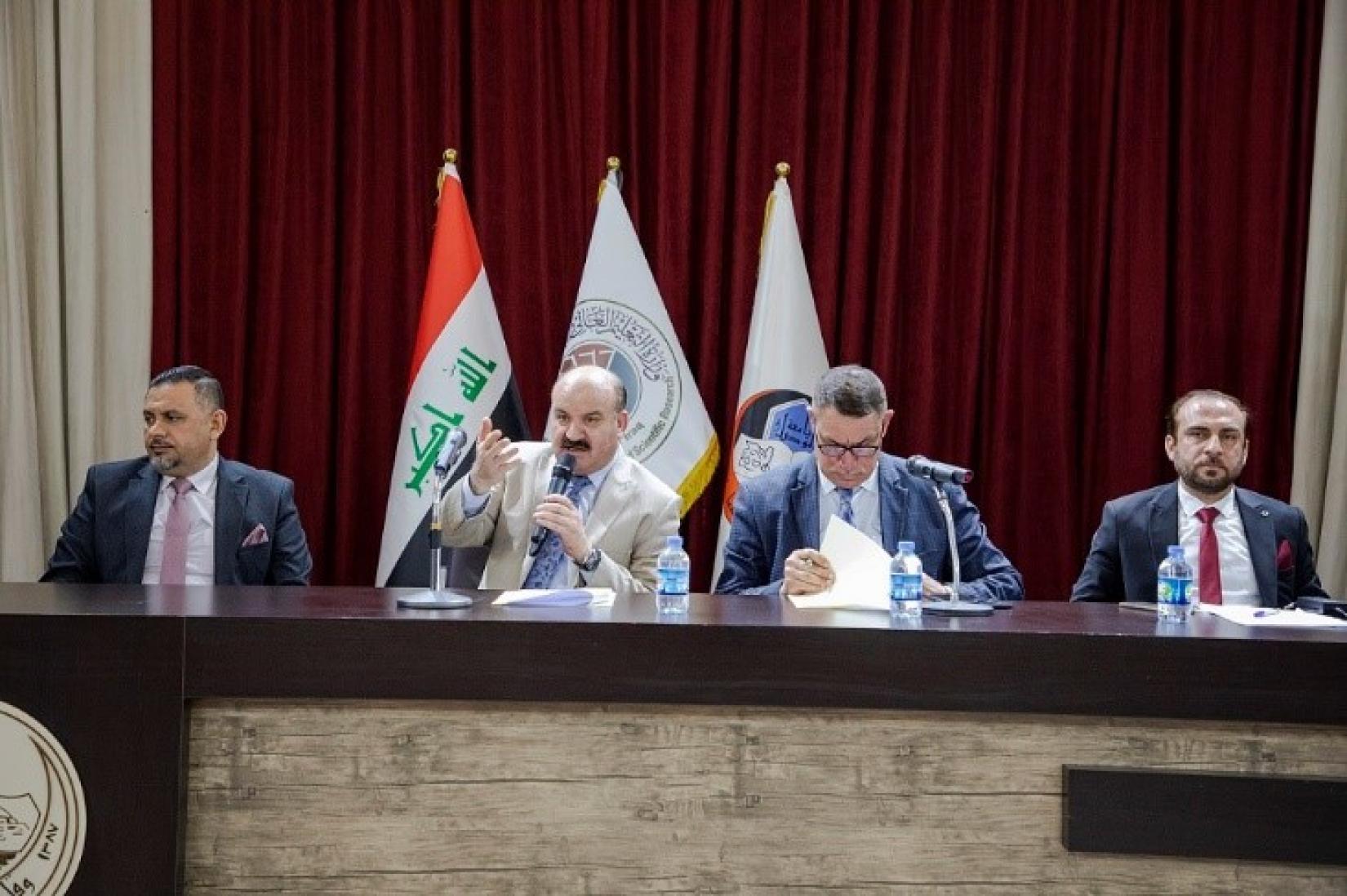 Mosul – On 1 March 2023, the Government of Ninewa formally launched Plans of Action for the prevention of violent extremism (PVE) for West and South Mosul, and Tel Afar centre. The ceremony took place at the University of Mosul – a site once occupied by the Islamic State in Iraq and the Levant (ISIL), during which a curriculum to indoctrinate school-aged children into violent extremism was developed.
Developed over the last year in close consultation with a diverse range of national and Ninewa Governorate authorities, civil society actors and community stakeholders, with support from the International Organization for Migration (IOM) in Iraq and in partnership with the National Security Advisory, each plan identifies key drivers and factors that increase the risk of violent extremism and outlines resilience-building responses tailored to the corresponding context.
"The role of the Government is to prepare the infrastructure needed to protect society from violent extremism. Our focus will be on implementing the National Strategy to Combat Violent Extremism Conducive to Terrorism among all segments of society, giving priority to youth and women. We must also focus on social cohesion, as diversity is what makes Ninewa Governorate beautiful. We aspire to be a cohesive community, as we were in the past," said Mr. Ali Omar, Head of the Ninewa Governorate PVE sub-committee.
"With these Plans of Action – the first of seven that will launch across the country – we see our collective efforts begin to bear fruit," said IOM Iraq Chief of Mission, Mr. Giorgi Gigauri. "Indeed, the key to effective PVE projects is local planning – local planning is what enables these efforts to take root in and speak to the specific realities and conditions faced by Iraq's diversity of communities."
These plans of action are evidence-based; inclusive and grounded in whole-of-society, gender mainstreaming and human rights-based approaches; and designed to contribute directly to the objectives outlined in the Government of Iraq's National Strategy to Combat Violent Extremism Conducive to Terrorism.
Attended by district-, sub-district- and governorate-level government officials, as well as representatives from the University of Mosul and civil society, the event also announced the establishment of two PVE sub-committees in Mosul and Tel Afar, areas that have both been major targets of violence and extremist groups over the last twenty years. The sub-committees will be responsible for implementing the local PVE Plans of Action in their respective districts, with technical and capacity-building support from IOM Iraq.
Violent extremism has had catastrophic impacts in Iraq, including mass displacement, widespread destruction and the deepening of social divisions. As part of its efforts to address the underlying causes of irregular migration, IOM remains committed to supporting the Government of Iraq as it pursues a whole-of-society, whole-of-government approach to PVE, informed by rigorous, cutting-edge research and grounded in gender-mainstreaming principles and human rights.
UN entities involved in this initiative
IOM
International Organization for Migration