Press Release
Ninewa police station back in action thanks to support from UNDP and Italy
30 October 2023
Baghdad, Iraq, 25 October 2023 – The United Nations Development Programme (UNDP) and the Ministry of Interior of Iraq today reopened the Hatra police station, aiming to enhance law enforcement efforts and safety in communities located in eastern Ninewa.
The two-story 450 square meter Hatra police station was reduced to rubble during the ISIL conflict after being hit by an airstrike. Today, it is fully rehabilitated and furnished with new rooms and office equipment, made possible through UNDP's Funding Facility for Stabilization (FFS) with support from the Government of Italy.
"A functional police station is not just a building. It is a symbol of safety, security, and trust in the community, this is one of the critical pillars needed to ensure transformative development. There cannot be development without peace and vice versa. It will play an important role in improving security and restoring stability to the lives of the 20,000 people it serves. We are proud to have supported the rehabilitation of this facility," says Auke Lootsma, UNDP Resident Representative in Iraq.
"This project aligns with our broader efforts to bolster the rule of law, enhance security, and support local governance structures, which are integral components of Iraq's transformation towards stability. As Iraq continues its path towards sustainable development, UNDP remains committed to providing support to help the people of Iraq rebuild better and look forward to a brighter future," he adds.
Italy's Ambassador to Iraq, His Excellency, Mr. Maurizio Greganti, says, "Police stations are the bedrock of security and safety in communities. By restoring the Hatra police station, we enable law enforcement officers to fulfill their critical duties effectively and bring back essential services to foster a peaceful environment in eastern Ninewa."
The inauguration of the police station was attended by representatives of the Iraqi government, UNDP.
As of September 2023, UNDP's Funding Facility for Stabilization has rehabilitated 57 police stations across Iraq's liberated governorates, serving 3.4 million people. More than 40 of these police stations are in Ninewa.
The Ministry of Foreign Affairs and International Cooperation of Italy, through the Italian Agency for Development Cooperation (AICS), has been supporting Iraq's stabilization since 2015. Their generous contribution to FFS has funded 143 critical projects to restore Iraq's education, health, water, and electrical sector.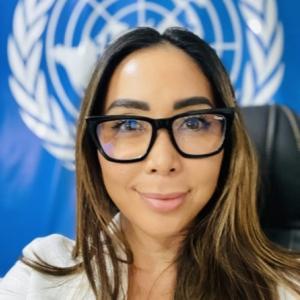 Christine Cool
UNDP
Head of Strategic Partnerships, Advocacy and Communications Iraq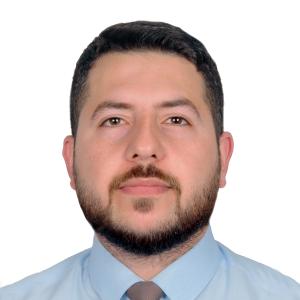 Mohammed Al-Bahbahanee
UNDP
Communications Specialist
UN entities involved in this initiative
UNDP
United Nations Development Programme