Press Release
Iraqi Anti-Corruption Academy Launches Laserfiche: A Digital Transformation Milestone Against Corruption
08 November 2023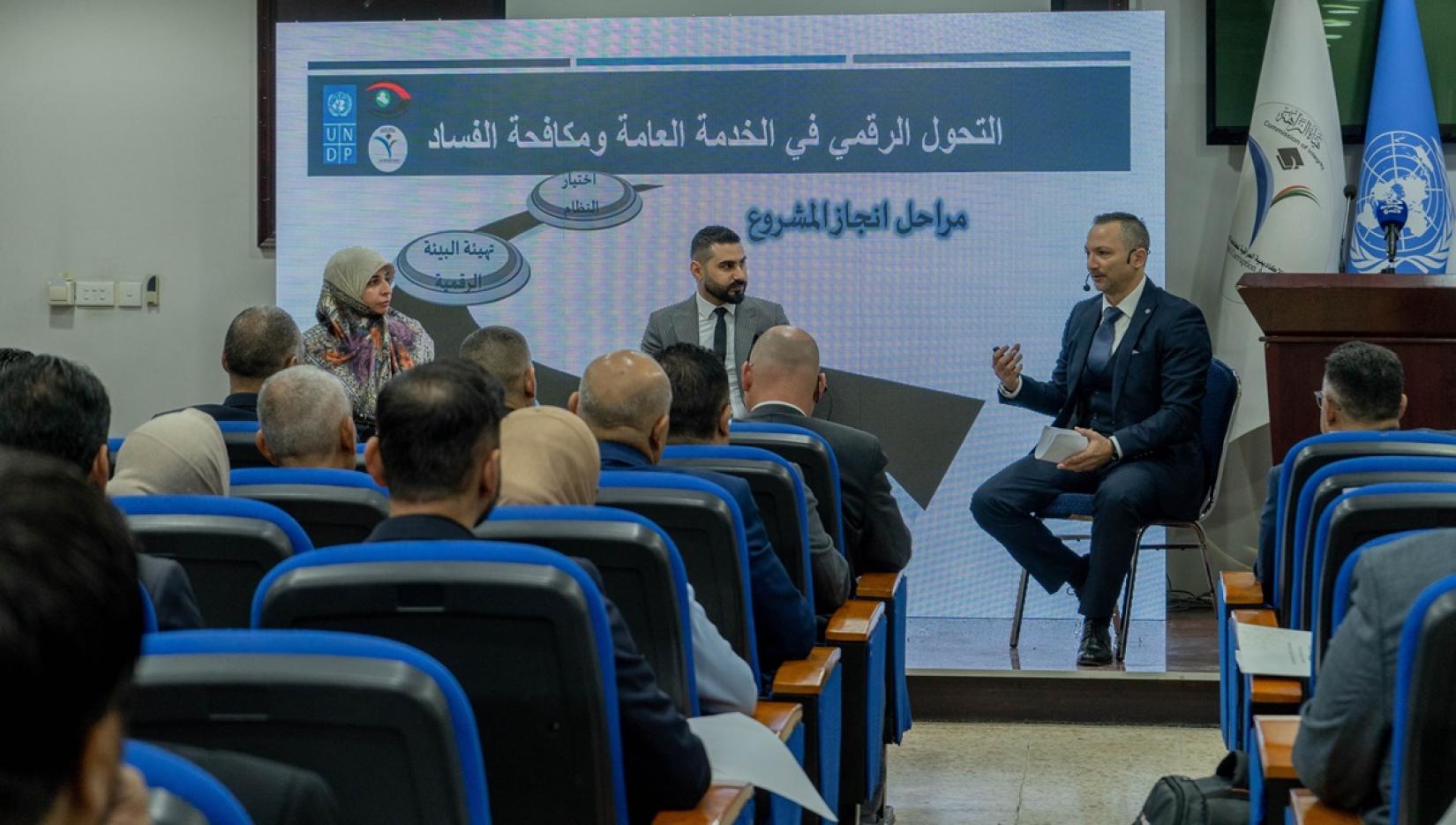 Baghdad, 7 November 2023 - E-governance represents a fundamental shift in the way governments around the world are embracing their mission. By harnessing the potential of technology, Governments are able to establish clear administrative objectives, enhance the quality of public services, make evidence-based decisions and policies, all of which increase transparency and secure public trust.
Technology-driven transparency: An effective management system
The Iraqi Anti-Corruption Academy (IACA) under the federal Commission of Integrity (CoI), in collaboration with the United Nations Development Programme (UNDP), launched the enterprise management system `Laserfiche` on November 7, 2023 --advancing digital transformation efforts and bolstering anti-corruption measures in Iraq. This marks a significant milestone in embracing digitalization. And this launched brought together representatives of the UNDP and the CoI.
"I would like to express my sincere gratitude to the Commission of Integrity for their commitment and continued collaboration with UNDP," stated Auke Lootsma, Resident Representative of UNDP Iraq. "This work marks the evolving first steps of Iraq's digital transformation journey towards e-governance. Iraq is enhancing inclusive and transparent governance, while strengthening its international reputation and building trust with the global community."
Discussions during the event explored how the Laserfiche system makes the workflow easier, more efficient, and more transparent. Participants also delved into the key benefits and challenges of implementing digital solutions like Laserfiche to address corruption in Iraq, sharing success stories and specific examples of how technology has already made a difference in anti-corruption initiatives. The event provided a platform for sharing recommendations to move forward and mainstream digitalization efforts.
What is Laserfiche?
Laserfiche is an enterprise management system designed to streamline workflows and bolster digitalization efforts within government agencies. It operates by digitizing content management, automating complex processes, and ensuring the accessibility and searchability of crucial information. Unlike traditional manual systems reliant on physical paper documentation, Laserfiche offers a future-forward solution that significantly enhances efficiency, transparency, and accountability. By automating cumbersome workflows, it expedites document approvals, eliminates the risk of document loss or damage, and minimizes personal interventions that may disrupt standard procedures. Laserfiche-like systems play a significant role in ending corruption, making it a game-changer for the Iraqi Anti-Corruption Academy and government agencies.
Iraq`s unified efforts to end corruption
Since the formation of the new Government in late 2022, Iraq has been taking bold steps against corruption towards building a diversified and sustainable economy. Led by H.E. the Prime Minister, the Government of Iraq prioritizes unified efforts to end corruption, diversify the economy and foster sustainable development for the good of the people of Iraq.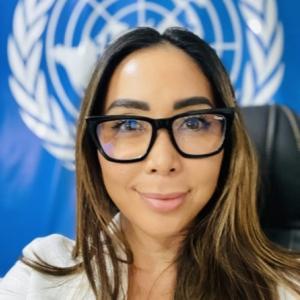 Christine Cool
UNDP
Head of Strategic Partnerships, Advocacy and Communications Iraq
UN entities involved in this initiative
UNDP
United Nations Development Programme