Press Release
FAO improves Animal Health Services and Disease Surveillance in Iraq
10 November 2023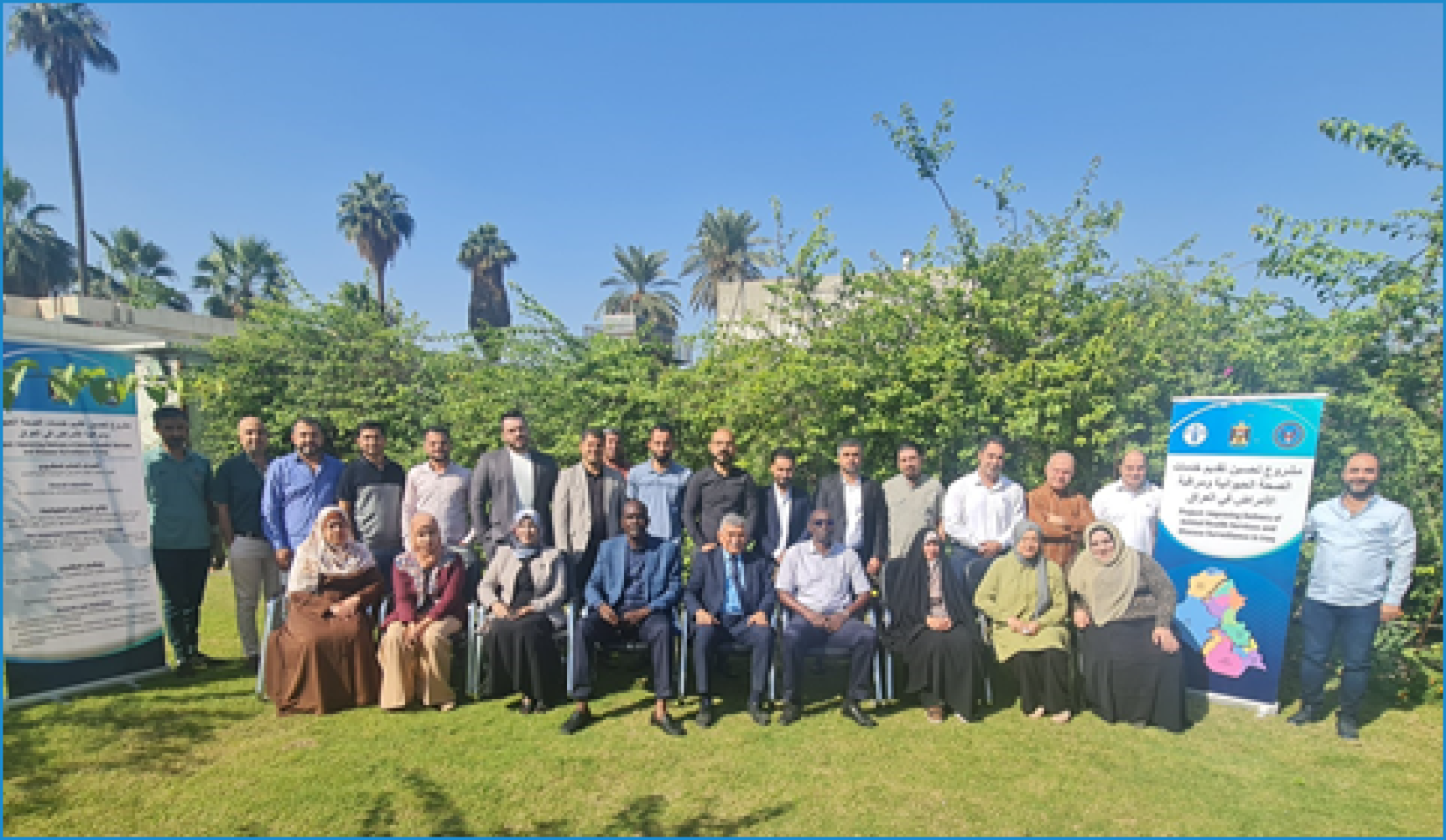 Training of Trainers workshop on regular maintenance for equipment operation and calibration
Baghdad, Iraq - 10 November 2023 - In a significant step towards improving animal health services and animal disease diagnosis in Iraq, the Food and Agriculture Organization of the United Nations (FAO), in collaboration with the Ministry of Agriculture (MoA) and the Ministry of Agriculture and Water Resources-KRI (MoAWR-KRI), has launched the "Regular Maintenance for Equipment Operation and Calibration Workshop" in Iraq. This is the final workshop in a comprehensive training programme consisting of seventeen workshops that took place between December 2021 and November 2023.
The project entitled "Improving Delivery of Animal Health Services and Disease Surveillance in Iraq "is funded by the United States Defense Threat Reduction Agency (DTRA).
The workshop held at the Central Veterinary Laboratory/Veterinary Directorate in Baghdad, from 5th to 9th November 2023, convened twenty-four participants from the veterinary laboratories of Baghdad, Erbil, Duhok, Ninawa, Muthanna, Basra, Anbar, and Wassit.
The training aimed to assist participants in operating veterinary laboratory equipment smoothly and reliably. This will help to implement a quality control procedure, test accuracy and increase the shelf life of all equipment.
The workshop covered the composition, levels of maintenance (preventive and corrective maintenance) and calibration of various laboratory equipment. Theorical discussions were followed by practical sessions, where participants gained hands-on experience in level one and level two maintenance, equipment management, facility and tool requirements.
This training will equip participants with the knowledge, skills and procedures required for safe and proper operation use, care and maintenance of equipment. This will prevent breakdowns or malfunctions and ensure accurate and reliable results.
The workshop also focused on the regular and routine action taken on equipment through systematic component testing, measurements, adjustments, calibrations, parts replacement, and cleaning.
During the opening session, FAO Representative in Iraq, Dr. Salah El Hajj Hassan, stressed that, "the accurate diagnosis of animal diseases can be ensured in well-equipped laboratories with a range of standardized fully functional diagnostic equipment operated by experienced staff. This can be achieved by improving the skills of laboratory staff for the proper, safe use, care and maintenance of equipment and facilities".
This initiative embodies FAO's commitment to the One Health approach, linking human, animal, and environmental health. By improving animal health services and laboratory equipment, and fostering partnerships, it advances several SDGs, including SDG 3 (Good Health and Well-being) and SDG 9 (Industry, Innovation, and Infrastructure), supporting FAO's mission for a healthier, more sustainable Iraq.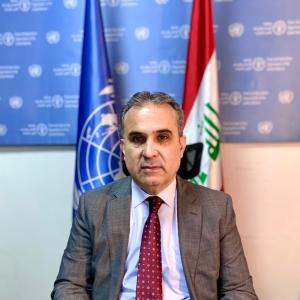 Salah Elhajjhassan
FAO
Representative
Mr Hajj Hassan, a national of Lebanon, holds a Ph.D. in Plant Production from the University of Agriculture, Damascus, Syria; a Master of Science degree in Plant Production and a Bachelor of Science degree in Agricultural Engineering, both from the American University of Beirut, Lebanon.
He started his career in 1984, as Senior Research Assistant in the Agricultural Research and Education Centre (AREC), American University of Beirut. From 1987 to 1991, he was Coordinator of the Student Training Programme, and also Agriculture and Horticultural Teacher for the Faculty of Agriculture, at the Lebanese University.
From 1991 to 1995, he worked as Agricultural Engineer at the Ministry of Agriculture, Bekaa Regional Office, Zahlah and was then assigned to the Agricultural Research Institute in the Tal Amara station, first as Head of the Crop Production Department and subsequently in charge of the Plant Protection Laboratory. From 2002 to 2006, he was Director of the Kfardane Research Station (Agricultural Research Institute). In 2008, he became Visiting Scientist at the International Maize and Wheat Improvement Centre (CIMMYT) and Coordinator of a project with the International Centre for Atomic Energy Agency, Vienna.
In 2010, he served as Advisor to the Minister for Agriculture of Lebanon. In 2011, he became President of the Pesticide Scientific Committee, Head of the Phytoplasma Committee and Director of the Agriculture and Rural Development Programme (ARDP) (EU-funded project). From 2010 to 2013, he represented Lebanon in negotiations with EU, Egypt, Jordan and Iraq. During his career, Mr Hajj Hassan also carried out a number of other functions. He represented the Lebanese Agricultural Research Institute (LARI) in several research programmes with the International Centre for Agricultural Research in the Dry Areas (ICARDA) and the American University of Beirut. He was Coordinator of the Mashreq/Maghreb project with ICARDA, representing Lebanon in the Steering Committee, as well as being the Head of the Sugar-beet Delivery and of the Wheat Delivery Committees. For a number of years, Mr Hajj Hassan worked for the preparation of FAO TCP projects and served as the National Director of a TCP project. He joined FAO in January 2014 as FAO Representative in Yemen. Mr Hajj Hassan succeeds Mr El Zubi as FAO Representative in Iraq.
UN entities involved in this initiative
FAO
Food and Agriculture Organization of the United Nations