Story
UN High Commissioner for Human Rights meets diverse civil society representatives in Baghdad, Erbil and Basra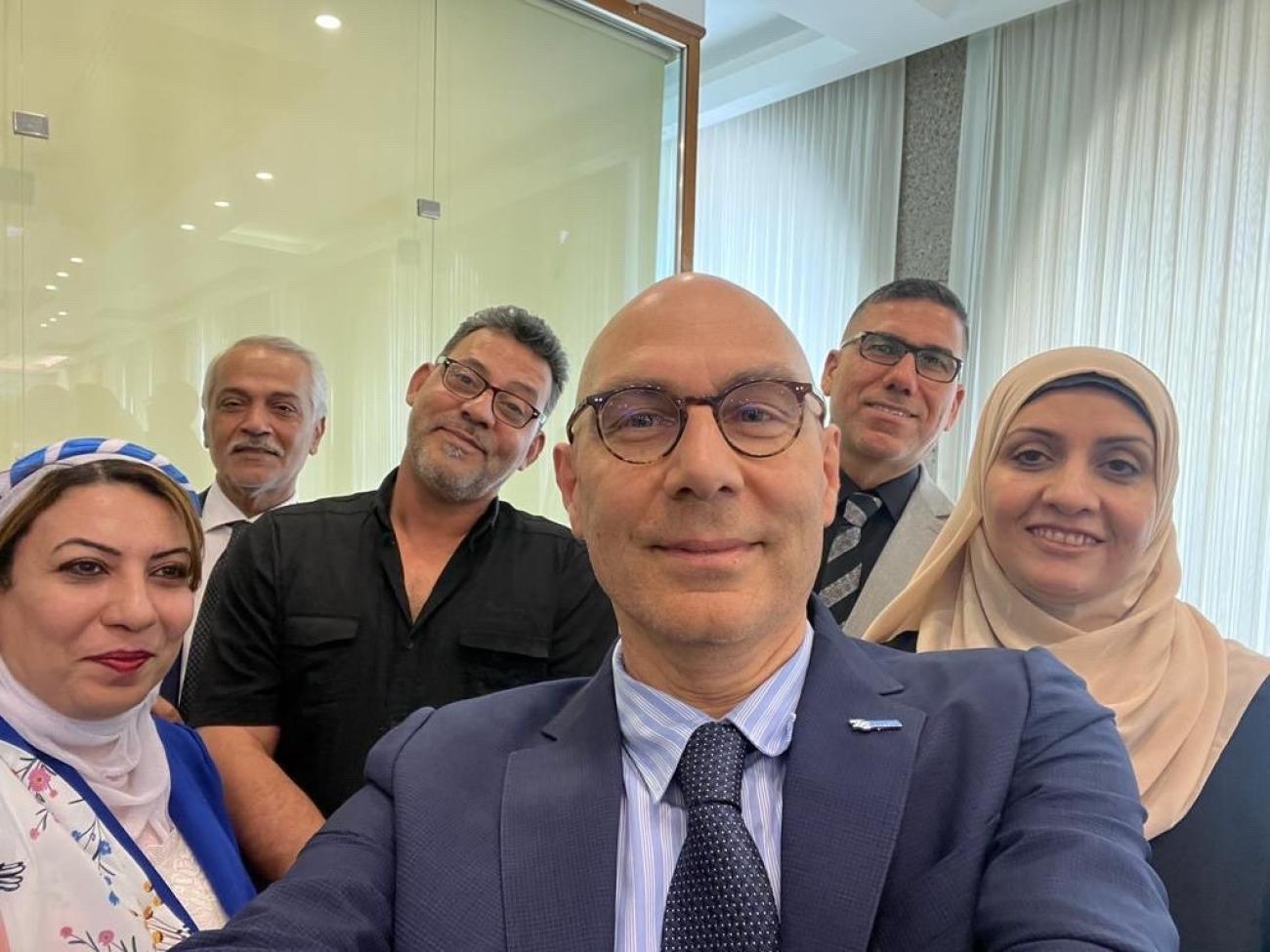 During his four-day visit to Iraq from 6 to 9 of August 2023, UN High Commissioner for Human Rights, Mr. Volker Türk, met with a broad range of civil society representatives, human rights defenders, lawyers, journalists, environmental activists, and representatives of diverse ethno-religious communities, throughout the country.
Mr. Türk met with dozens of women and men, including youth, in nine meetings in Baghdad, Erbil and Basra, to take stock of ongoing human rights challenges and identify ways his Office can further support the promotion and protection of human rights in Iraq. He discussed with participants multiple issues including shrinking civic space, minority rights, women's rights, challenges faced in prisons and other places of detention and the situation of missing persons and those subjected to enforced disappearance.
Moreover, Mr. Türk heard concerns about endemic issues of inequality, discrimination, continued impunity for human rights violations and crimes against activists, journalists, and demonstrators, as well as human rights in the digital space.
"To be able to address the big challenges of our times, we need to draw on the creativity and innovation that thrives when people are able to discuss the issues and propose solutions together. This means enlarging these freedoms as much as possible", said Mr. Türk.
Environmental defenders also highlighted to Mr. Türk the effects of climate change, water scarcity, deforestation, and environmental degradation in the country and ensuing impact on human rights. They noted that the marshlands in southern Iraq have been further depleted during the ongoing drought, devastating agriculture, traditional ways of life, cultural heritage and leading to displacement. Women's groups also shared how the effects of climate change disproportionately affect them.
As one participating human rights defender stated, "We are grateful for the visit of the High Commissioner at such a critical time for Iraq. Engagement of the United Nations on this level provides a crucial bridge for us to convey our concerns and recommendations to the highest authorities."
The High Commissioner's visit takes place during a year-long campaign to promote and recognize the 75th anniversary of the Universal Declaration of Human Rights. The High Commissioner expressed a renewed commitment to cooperation with both the Iraqi and Kurdish Regional governments, the judiciary, and the country's vibrant and diverse civil society, with an aim to progressing towards achievement of the UN's Sustainable Development Goals, including SDG 5 (Gender Equality), SDG 13 (Climate Action) and SDG 16 (Peace, Justice and Strong Institutions).
UN entities involved in this initiative
UNAMI
UN Assistance Mission for Iraq