Story
UNAMI third hackathon in Mosul yields ten youth initiatives on climate change action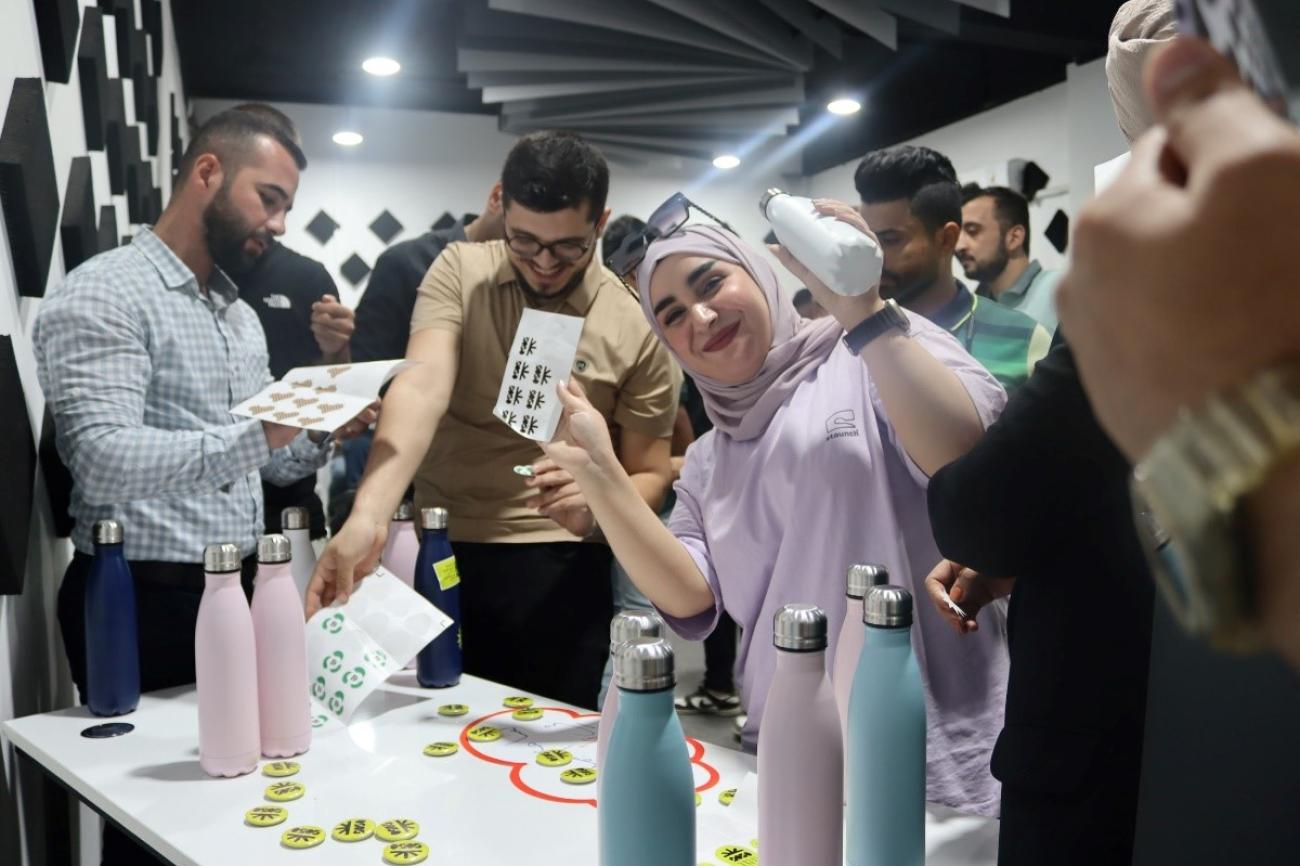 Iraqi youth supported by the United Nations Assistance Mission for Iraq (UNAMI) organized the Third Climate Change Action Hackathon in Ninewa - Mosul University
from 14 – 16 September, gathering more than 30 young women and men from nine provinces of Iraq (Maysan, Thi Qar, Najaf, Baghdad, Mosul, Anbar, Kirkuk, Sulaymaniyah, and Dohuk).
Out of 80 proposals, 10 initiatives put forward by young individuals were chosen to participate in a two-day process of brainstorming and project development, with guidance from specialized experts.
In his opening remarks, the Director of the Office of Political Affairs and Analysis, Manoj Mathew, reiterated UNAMI's commitment to support Iraqi youth to become drivers of positive social change, to take initiatives within their communities including on climate change, noting that the Hackathon is part of a broader effort to strengthen youth political engagement and participation.
During the workshop, ten youth groups presented their initiatives on how they aim to address climate change and reduce its side effects in Iraq, to a panel of experts consisting of representatives from Ministry of Youth & Sports, Ninewa Agriculture Directorate, Ninewa Water Resources Directorate. These initiatives on climate change covered several areas such water treatment, waste recycling, environmental protection, recycling of carbon dioxide, eco-friendly cooling system, hydroponics, and cultivation. The panel of experts provided the youth with practical recommendations and advice to support the implementation of these initiatives.
Addressing the closing session (online), the Prime Minister's Adviser for Youth and Sports, Dr Shahba Al-Azawi commended youth role and initiatives encouraging them to continue down this path and expressed readiness to look further into how to support the different initiatives.
To ensure sustainability, participants from last year's Hackathon 2022 have been enrolled in trainings to design and implement the 2023 pre-hackathon activities and they were also invited to engage in this year's Hackathon as mentors to provide support and facilitation for the new participants of Hackathon 2023. After the Hackathon, UNAMI will continue to provide support to the youth participants through engaging them with other UN agencies/programs, sharing their database with the Prime Minister office and other relevant government institutions for possible future collaborations and through establishing communication channels between the youth and the Iraqi leadership.
UN entities involved in this initiative
UNAMI
UN Assistance Mission for Iraq