Story
United Nations in Iraq trained over 500 staff members on PSEA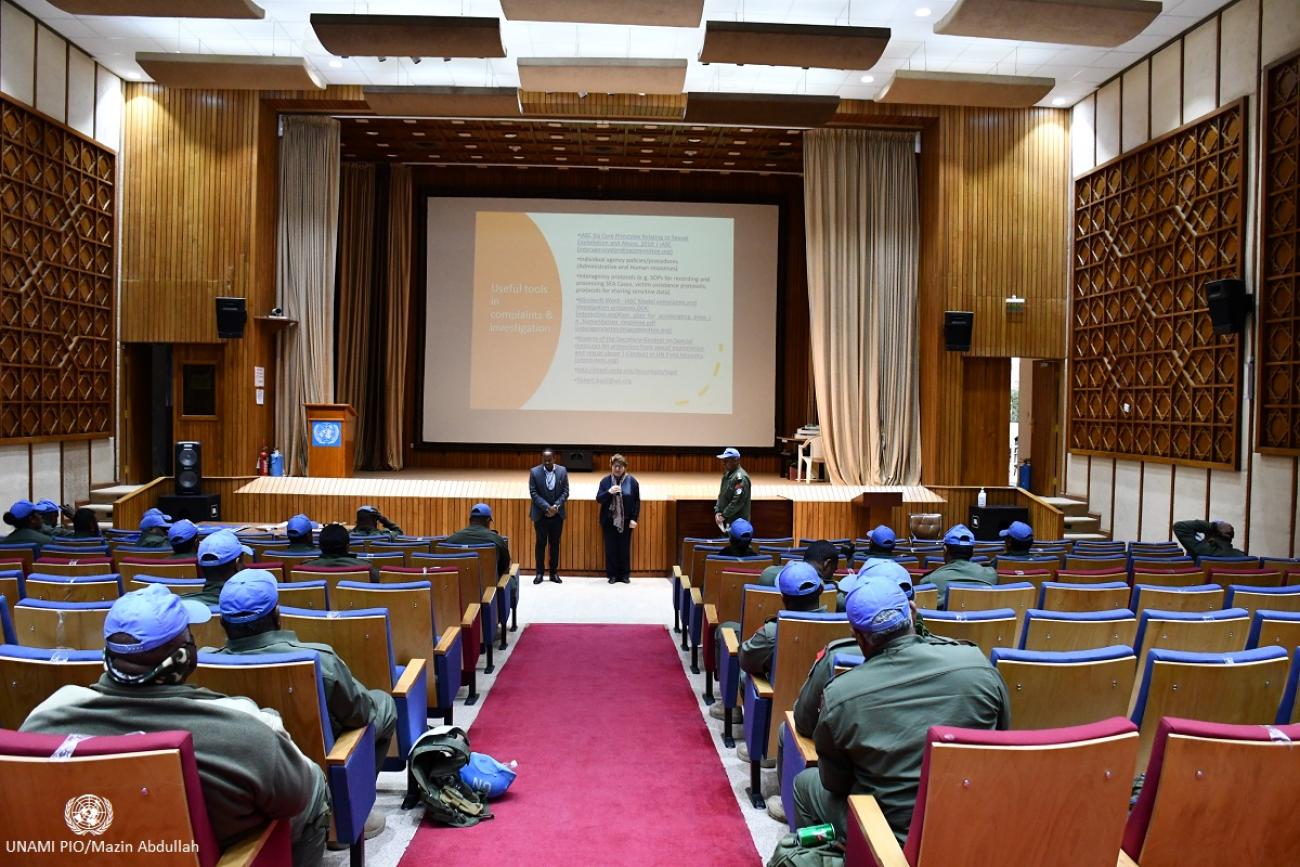 Sexual Exploitation and Abuse (SEA) is a violation of universally recognized international legal norms and standards.
SEA committed by aid workers betrays the core values and principles of humanitarian action and the fundamental to do no harm. SEA destroys the trust communities have in the humanitarian and development sector, and it is a catastrophic failure to protect the people aid workers are obliged to serve.
It is important to acknowledge that it takes a lot of courage for SEA victims (survivors) to come forward and report sexual exploitation and abuse particularly in the face of an extreme power imbalance.  Evidence shows that the number of reported cases represents a small percentage of those that occur. Even when a case is reported, survivor(s), especially in humanitarian context, face significant barriers to receiving support and protection. Often the perpetrators of SEA are not held accountable for their action.
The United Nations Secretary-General, in his March 2017 Protection from Sexual Exploitation and Abuse (PSEA) strategy, prioritizes the rights and dignity of victims; ending impunity through strengthened reporting and investigations, including clarifying limitations on the United Nations to achieve criminal accountability; engaging with civil society and external partners; and improving strategic communication for education and transparency.
Against the above background, the United Nations in Iraq, through the PSEA Coordinator attached to the Office of the Deputy Special Representative of the Secretary General for Iraq, who is also the Humanitarian Coordinator and Resident Coordinator, rolled out a series of PSEA training and awareness raising sessions for UN and non-UN personnel, including the United Nations Guard Unit that is comprised of Fijian Armed Forces staff. In total about 533 personnel were trained on PSEA.
The topics covered in the training included concepts that are related to PSEA, the UN zero tolerance policy on SEA, how to serve with pride, the UN Secretary-General's six core principles, how SEA manifests itself in Iraq, what is acceptable and unacceptable behavior of aid workers, the consequence of SEA, victim support services, how to report misconduct, the whistle blower policies, the role(s) of staff and managers on SEA, investigation processes and sanctions.
By Robert Basil,
PSEA Coordinator and Adviser, Office of DSRSG/RC/HC for Iraq
UN entities involved in this initiative
UNAMI
UN Assistance Mission for Iraq
Goals we are supporting through this initiative