Press Release
According to a new report, the Ministry of Justice of the KRI takes important steps towards establishing a child-friendly court system
03 February 2023
The Ministry of Justice of the Kurdistan Region of Iraq and UNICEF presented a new report, a "Mapping and Assessment of the Child Justice System in the Kurdistan Region of Iraq".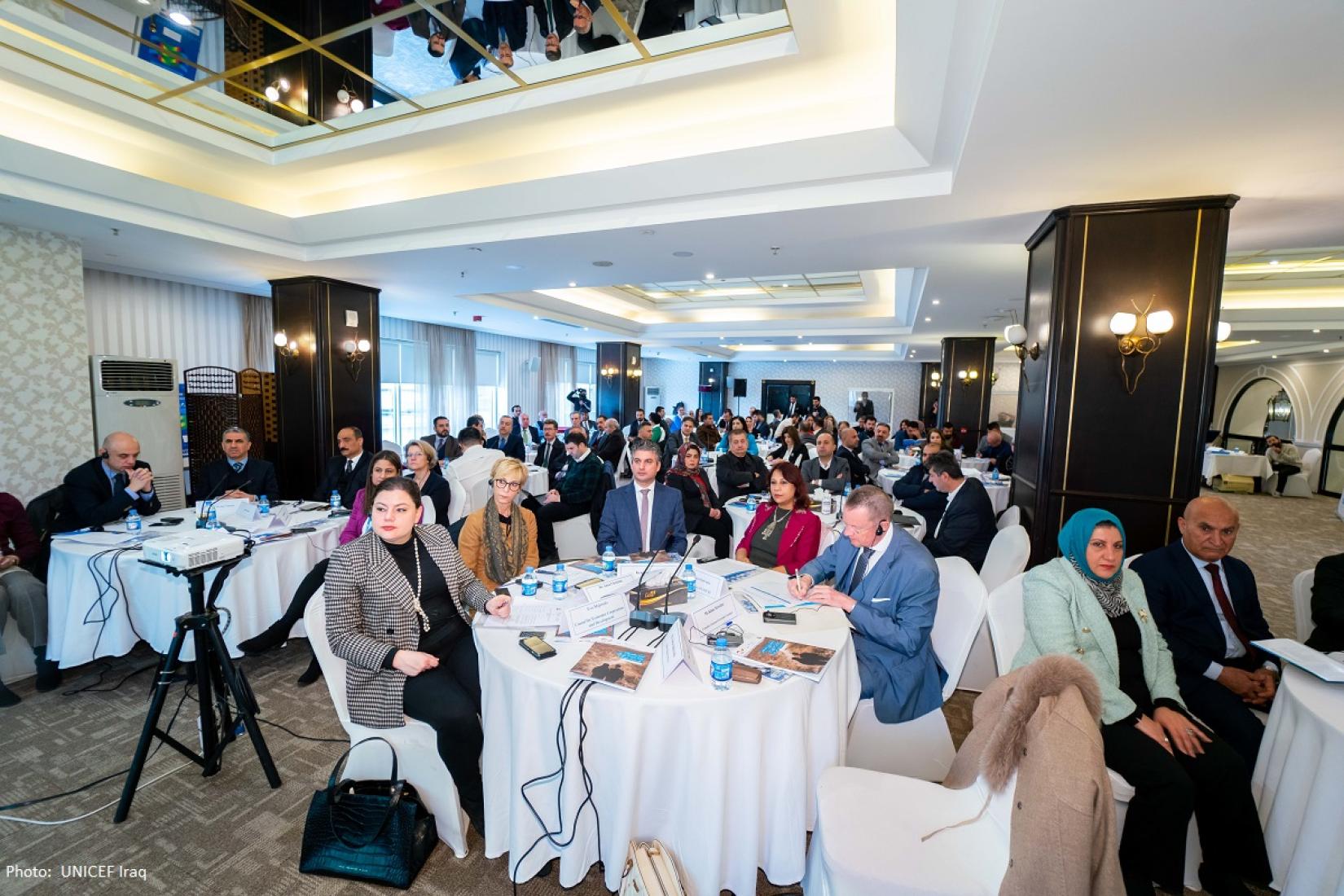 BAGHDAD, 2 February 2023 – The Ministry of Justice in the Kurdistan Region of Iraq (KRI)and UNICEF launched today a new report, mapping and assessment of the child justice system in the KRI. Financed by the German Government through the KfW Development Bank, the report identified policy, legislation, and institutional and capacity gaps in delivering child-friendly services for children who are in contact with the law. 
This report, which was technically supported and generated by Child Frontiers International, covered the entire Kurdistan Region of Iraq. While the report highlights key KRG achievements in protecting and promoting child rights, yet some gaps remain: the minimum age of criminal responsibility is low at 11 years of age; the juvenile justice system relies on deprivation of liberty rather than the use of diversion/alternative to detentions and limited social reintegration services.
"UNICEF is committed to supporting the Kurdistan Region of Iraq to protect and promote the rights of every child, including children who are in contact with the law," said Ms. Sheema SenGupta, UNICEF Representative in Iraq. "This mapping and assessment is the first step to realizing the rights of the most vulnerable children."                               
The Child Justice System study aims to identify ways to meet the rights and needs of children who are in contact with the law and to create opportunities for their reintegration. It ensures that every child is treated in accordance with the principles of juvenile justice, and in line with the United Nations Convention on the Rights of the Child (UNCRC), which Iraq ratified in 1994. 
"There is no justice without judicial justice. By making sure that children know about their rights, and ensuring access to the judicial system, we protect the most vulnerable in society. This strengthens every democratic society,", said Mr. Klaus Streicher, Consul General of the Federal Republic of Germany. 
"We consider it a very relevant task that we were able to finance this important study on behalf of the German Government," said Dr. Anna Janke, Country Director, KfW Office Iraq. "This study reveals that there are several challenges and that the Juvenile Justice System for Children requires improvements concerning adequate prevention, response and social reintegration as well as diversionary justice."
Deprivation of liberty is one of the most harmful violations of children's fundamental human rights.  We need to reimagine the justice system where every child knows and can claim her rights; can access free legal aid and representation in the courts; and is protected from detention.  We also need to ensure the use of diversion and easy access to alternative dispute resolution mechanisms and child-friendly courts.
The study proposes a set of recommendations for children who come in contact with the justice system. These recommendations aim to ensure that every child who is in contact with the law will face a well-functioning Juvenile Justice System that integrates customary and formal actions, where children's rights are protected at all stages, and their needs are adequately met. 
ABOUT UNICEF
UNICEF works in some of the world's toughest places, to reach the world's most disadvantaged children. Across 190 countries and territories, we work for every child, everywhere, to@ build a better world for everyone. For more information about UNICEF and its work for children, visit www.unicef.org
Follow UNICEF Iraq on our website,  Instagram, Twitter and Facebook.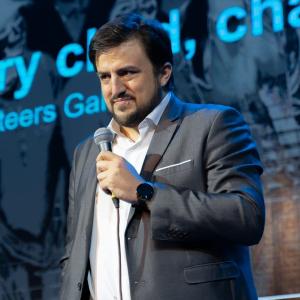 Miguel Mateos Muñoz
UNICEF
Chief of Communication – UNICEF Iraq
UN entities involved in this initiative
UNICEF
United Nations Children's Fund